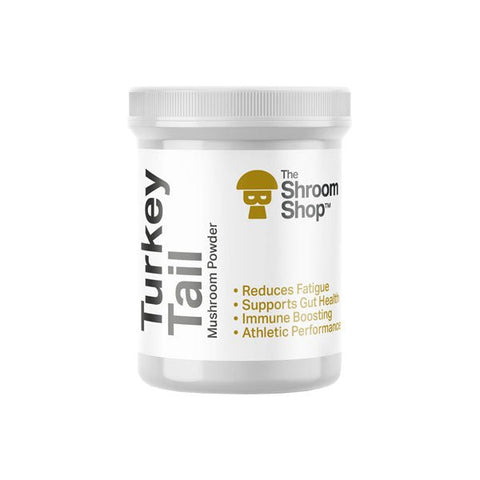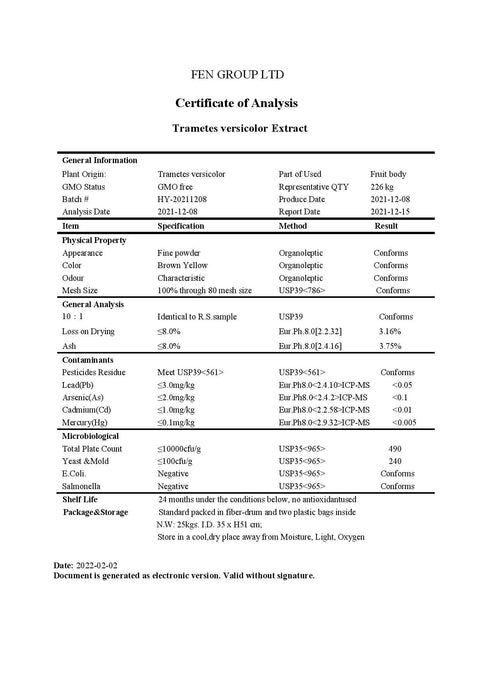 The Shroom Shop
The Shroom Shop Turkey Tail Mushroom 90000mg Powder
As one of the most researched and studied of all medicinal mushrooms, Turkey Tail is in a class of its own and an amazing immune boosting mushroom just alone. Packed full of anti-oxidants that improve the ability of the immune system's natural defence cells which protect the body against illness. It is especially effective against the types of viruses responsible for causing colds and flu. With 90g supply of Pure Turkey Tail Mushroom Extract within this Shroom Shop Powder, it will last approximately up to 2 months. With any food or drink, just add a scoop of powder to any and you're all set!
90g of Active Pure Turkey Tail Mushroom Extract
Reduces Fatigue
Supports Gut Health
Immune Boosting
Improves Athletic Performance
Approx. 2 Months Supply
Ingredients: Turkey Tail Mushroom Extract, (30% Polysaccharides).