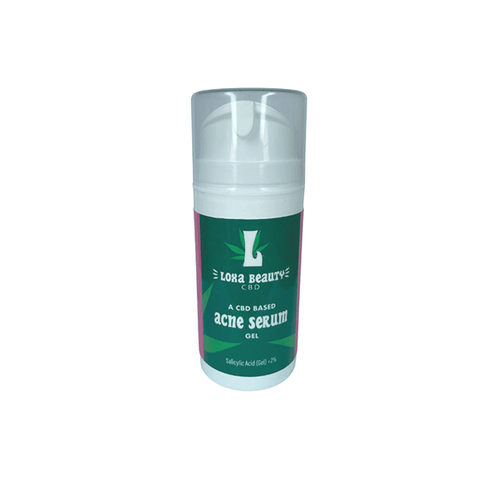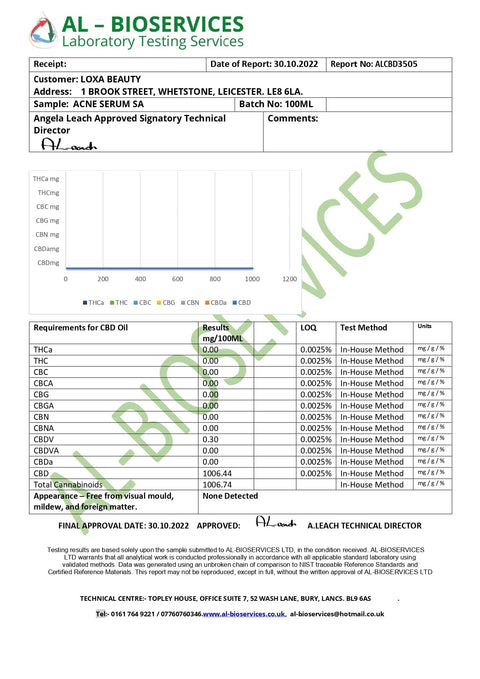 Loxa beauty
Loxa Beauty 1000mg CBD Salicylic Acid based Acne Serum - 100ml
Loxa Beauty's CBD Activated Charcoal Mask, a game-changer for your skincare routine. This nourishing mask combines the power of CBD and activated charcoal to provide remarkable benefits for your skin. The CBD extract soothes and nourishes the skin, helping to reduce inflammation and promote a healthy complexion. Activated charcoal draws out impurities, toxins, and excess oil from your pores, leaving your skin feeling refreshed and revitalized.  Treat yourself to the ultimate self-care experience with Loxa Beauty's CBD Activated Charcoal Mask and unlock the secret to a healthier, more vibrant complexion.
100ml 

1000mg CBD

THC content<0.2%
Instructions: Shake well before use. Use once a week, more if needed, layer on then allow to dry & rinse off. 
Ingredients: Prunus Amygaldus, dulcis oil, Cetyl alcohol, Emulsifying wax BP, French green clay, Cannabis sativa oil, Charcoal, CBD extract.