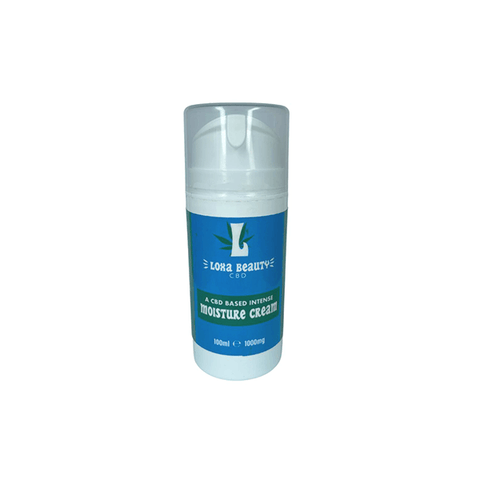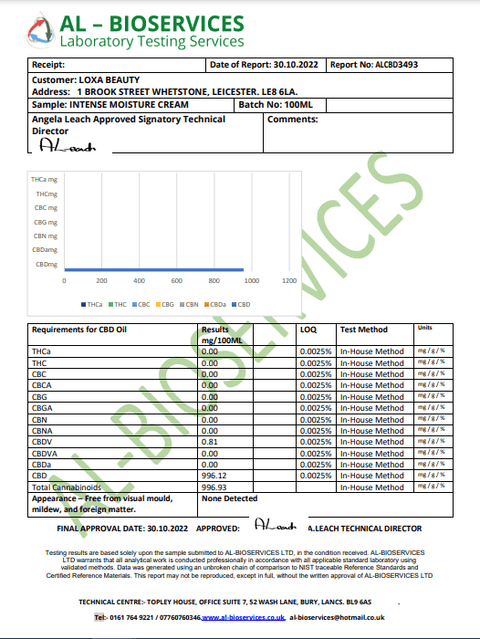 Loxa beaty
Loxa Beauty 1000mg CBD Moisture Cream - 100ml
Loxa Beauty's new CBD based moisturiser is a natural plant-based oil than has been blended with other skincare ingredients to create a universal cream for all skin types. with CBD derived from hemp plants, it's anti-inflammatory nature makes it ideal for sensitive skin types. 
100 ml
1000mg
Vegan
GMO Free
THC content<0.2%
please note: Please do not exceed 70mg a day 
Instructions: Apply twice daily, massage a coin-sized amount into the skin and leave on. 
Ingredients: Aqua, Helianthus annus (Sunflower) seed oil, Simmondsia chinensis  (jojoba) seed oil, Cannabis sativa (hemp) seed oil, Tocopherol, Citral, Polysorbate 20, Cetearyl alcohol, glyceryl stearate, Phenoxyethanol, Carabomer, Potassium sorbate, Sodium hydroxide, CBD extract.