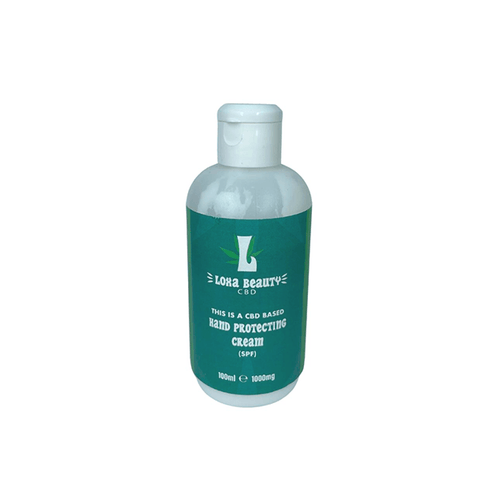 Loxa beauty
Loxa Beauty 1000mg CBD Hand Protecting Cream - 100ml
Introducing Loxa Beauty's SPF hand protecting cream,  This formula combines the power of 1000mg CBD with SPF protection, shielding your hands from harmful UV rays while nourishing and soothing the skin. Experience the ultimate defense against sun damage and enjoy the moisturizing benefits of Loxa Beauty's CBD-infused hand protecting cream.
100ml
1000mg CBD
THC content<0.2%
Instructions: Massage into skin when needed.
Ingredients: Aqua, Helianthus Annus (Sunflower) Seed Oil, Simmondsia Chinensis (Jojoba) Seed Oil, Cannabis Sativa (Hemp) Seed Oil, Tocopherol, Citral, Polysorbate 20, Cetearyl Alcohol, Glyceryl Stearate, Phenoxyethanol, Carbomer, Potassium Sorbate, Sodium Hydroxide CBD Extract.