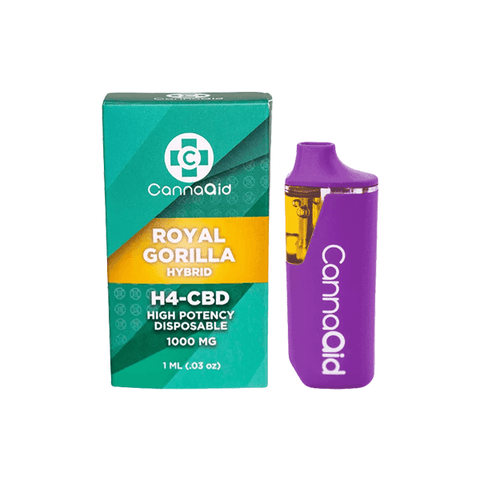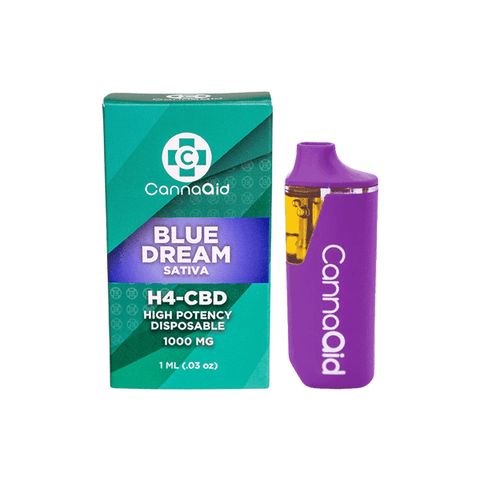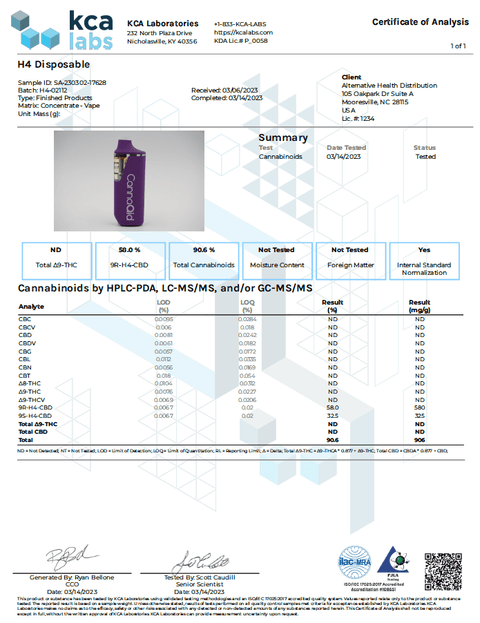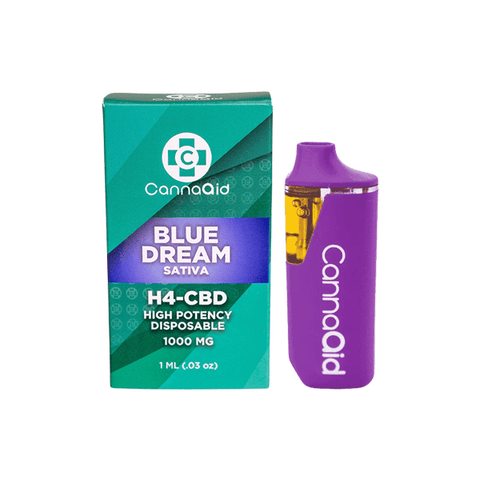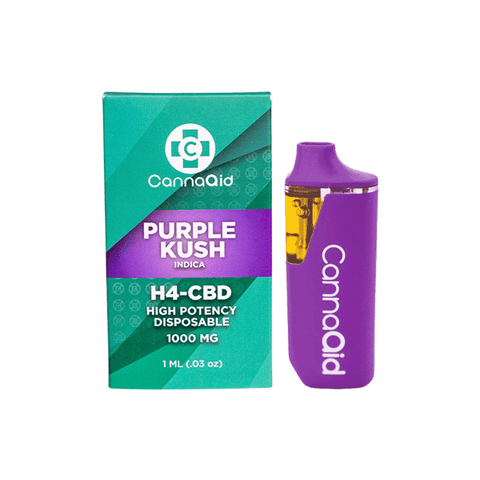 CannaAid
CannaAid 1000mg H4 CBD Disposable Vape Device
Get ready for the next generation of CBD with H4-CBD, a high potency CBD that is multiple times stronger than the OG. These CannaAid compact 1ml disposable vapes all come in a sweet all-in-one package that you can easily slip in your pocket, purse, or even your fanny pack.
1000mg High Potency H4 CBD
E-liquid Capacity: 1ml
All-In-One Disposable Vape
Live Resin CDT (Cannabis Derived Terpenes)
Contains <0.3% Delta-9 THC
Terpene Strains:
Royal Gorilla
Royal Gorilla is an indica-dominant hybrid strain made by crossing Chem's Sister, Sour Dubb, and Chocolate Diesel. This potent strain produces balancing effects that make you feel chilled out, happy, and uplifted.
Blue Dream
Blue Dream is a sativa-dominant hybrid strain made by crossing Blueberry with Haze. This strain produces a balanced high, along with effects such as cerebral stimulation and full-body relaxation.
Purple Kush
Purple Kush is a pure indica strain that emerged from the Oakland area of California as the result of crossing Hindu Kush and Purple Afghani. Its aroma is subtle and earthy with sweet overtones typical of Kush varieties. Blissful, long-lasting euphoria blankets the mind while physical relaxation rids the body of pain, sleeplessness, and stress.
Advisory:
 Contains Farm Act Compliant industrial Hemp Extract. Do not take if you are pregnant or lactating. Consult with your doctor before trying this product. Not intended for sale to persons under the age of 21. Keep out of reach of children. DO NOT operate machinery while using this product. May cause a positive drug and intoxication.
Ingredients:
 Hemp Extract, Live Resin Cannabis Derived Terpenes.
THC content<0.2%