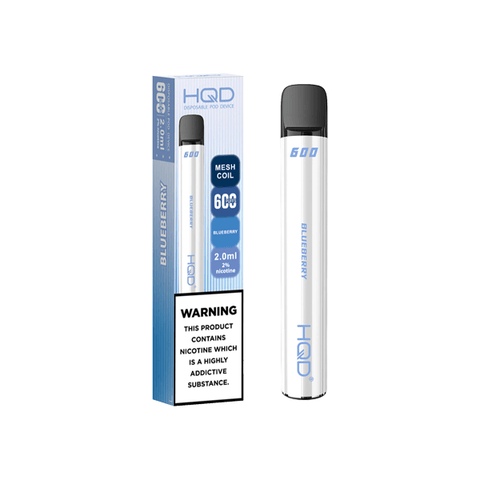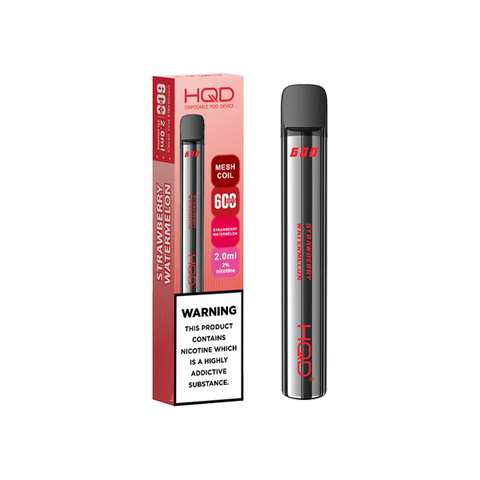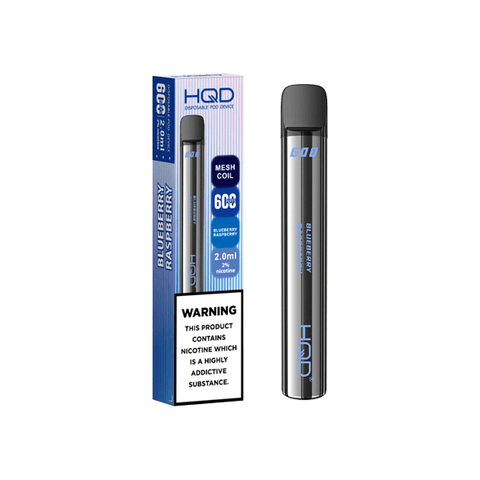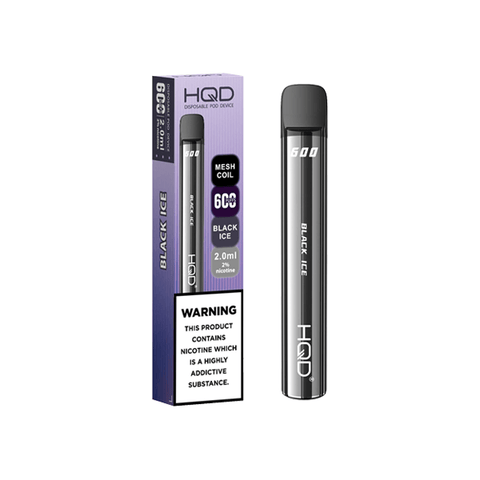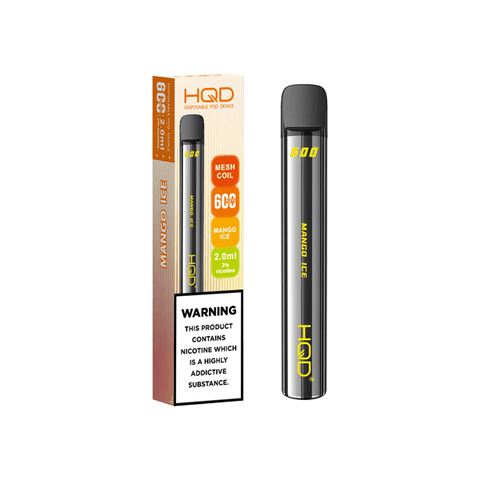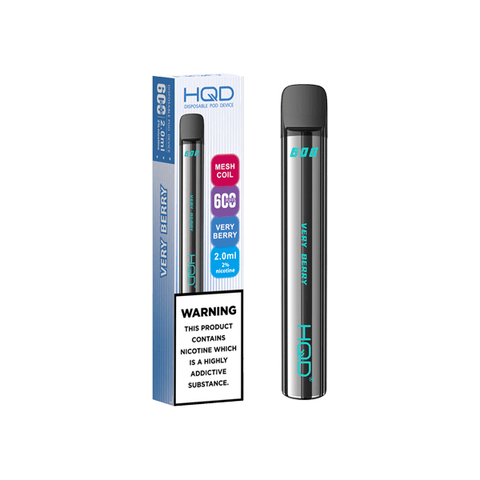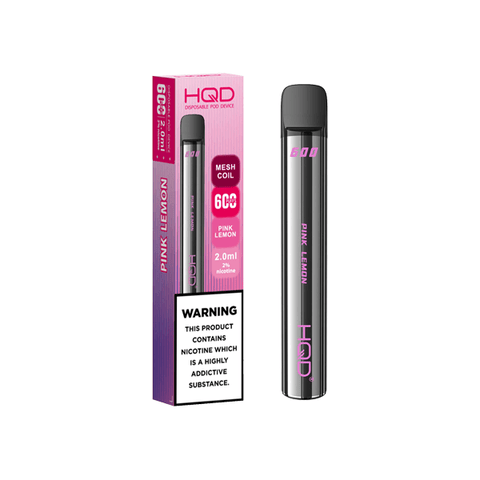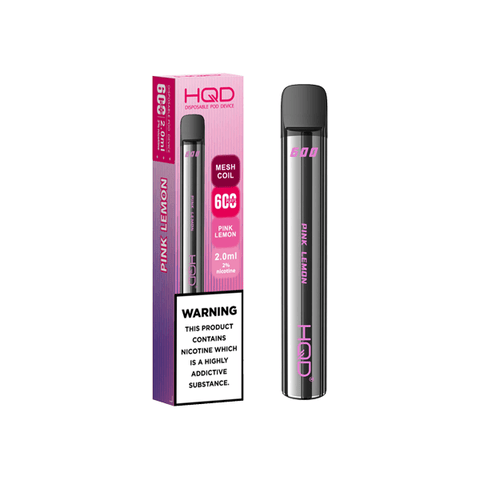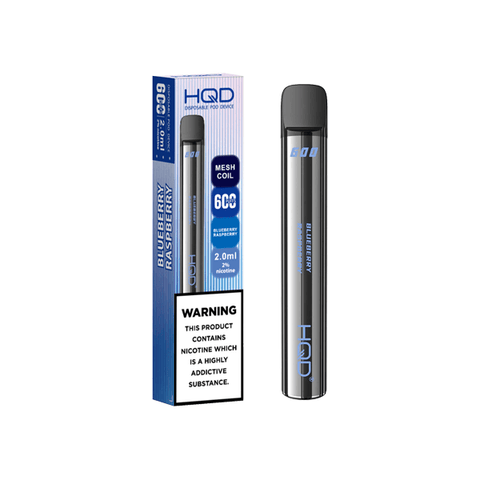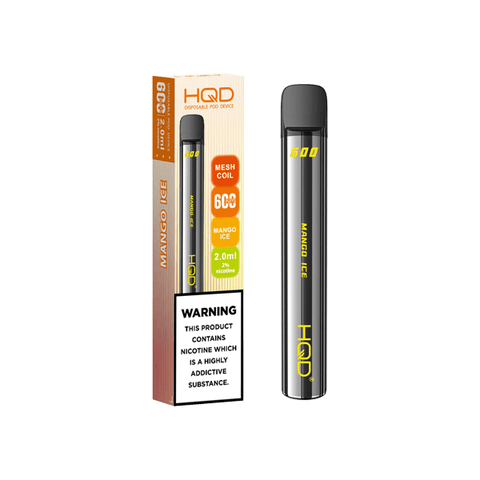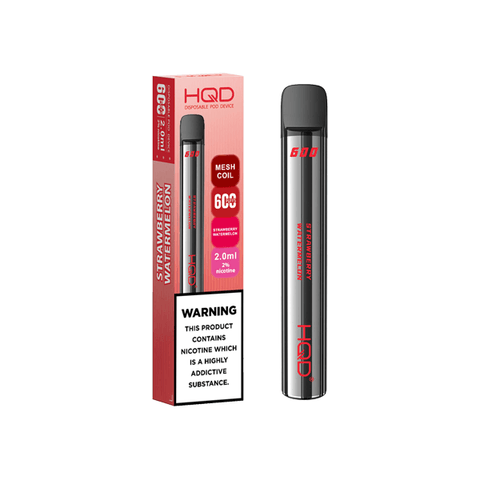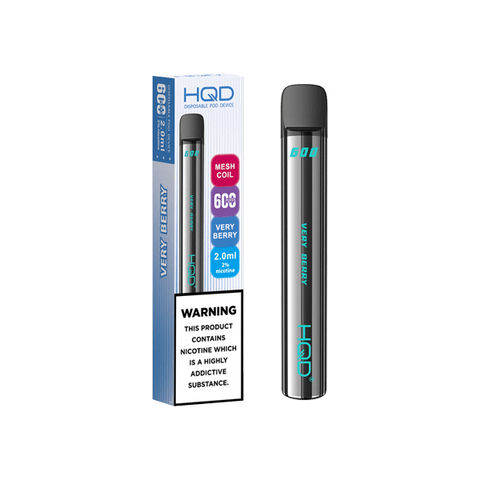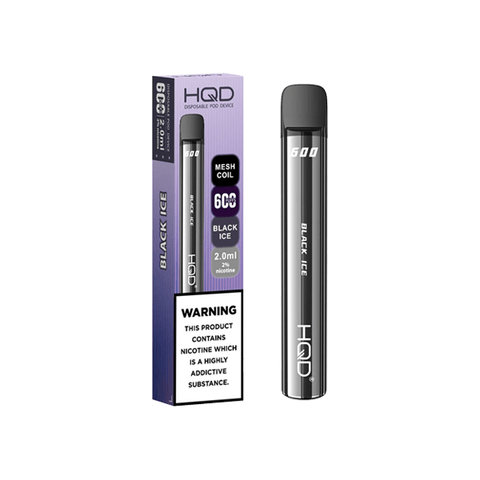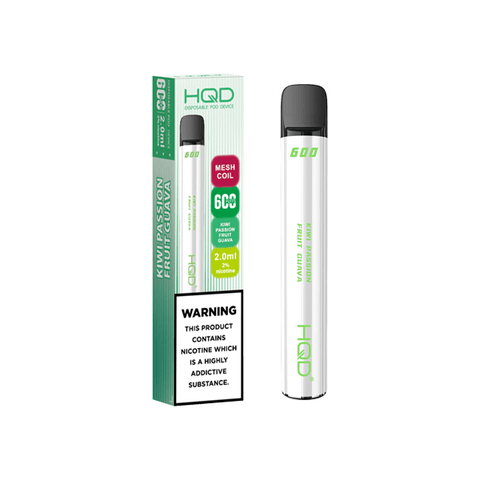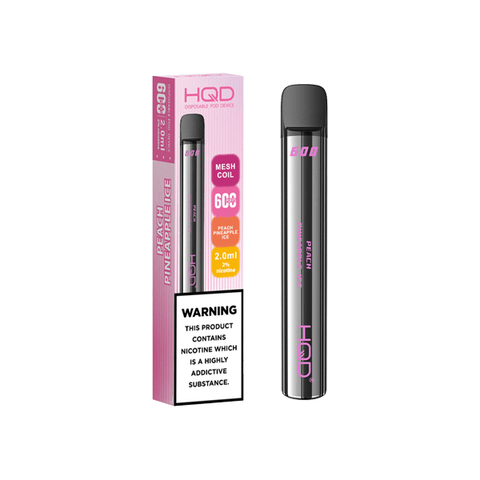 HQD
20mg HQD 600 Disposable Vape Device 600 Puffs
The HQD 600 Disposable Vape Device is a powerful, convenient and reliable vape device with an impressive line-up of features. There are up to 10 unique flavours for vapers to choose from, all packed into a compact, lightweight design friendly to all pockets.

With a 2ml capacity of 20mg nicotine strength, integrated 500mAh battery and a 1.4Ohm mesh coil, the HQD 600 promises up to 600 puffs of truly rich, smooth vaping taste that is long-lasting.

Once it is fully depleted, safely dispose of the HQD 600 Disposable as there is no need to refill or recharge it.
Size: 108.5 x 16mm
20mg Nicotine Salt (2%) E-Liquid
E-liquid Capacity: 2ml
Puffs: Up To 600 Puffs
Battery: 500mAh (Built-In)
1.4Ω Mesh Coil
Power Range: 9W±1W
Input Voltage: 3.3V-4.2V
Draw Activation
Ready To Use
No Refills & Charging
Portable & Lightweight Design
Reticulate Vertical Core Structure
TPD Compliant
Box Contains:
1 x 20mg HQD HBAR Disposable Vaping Device
Flavours: