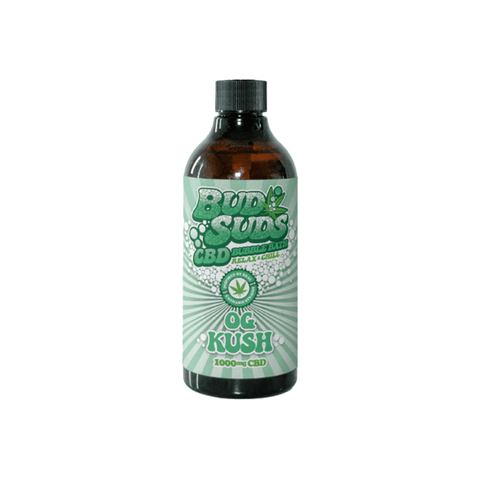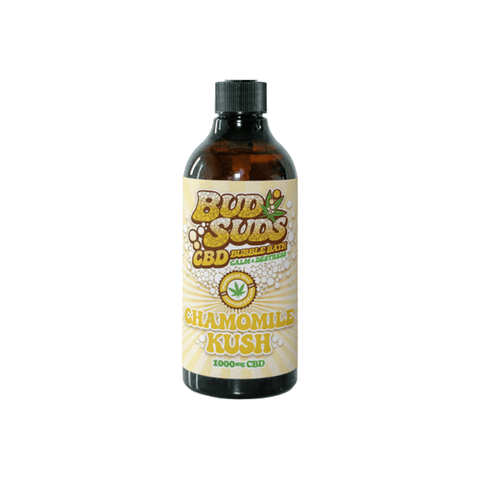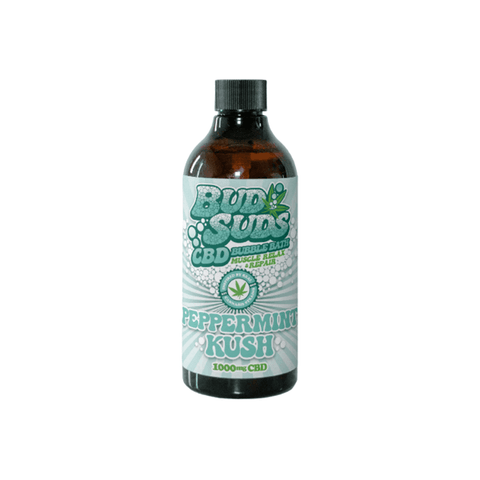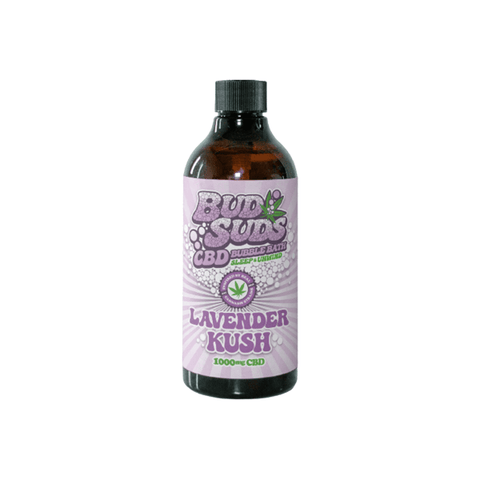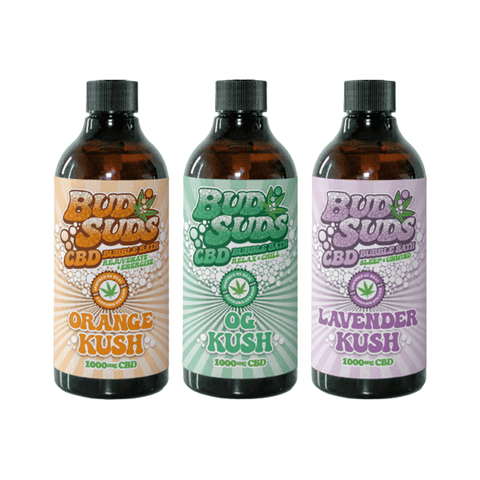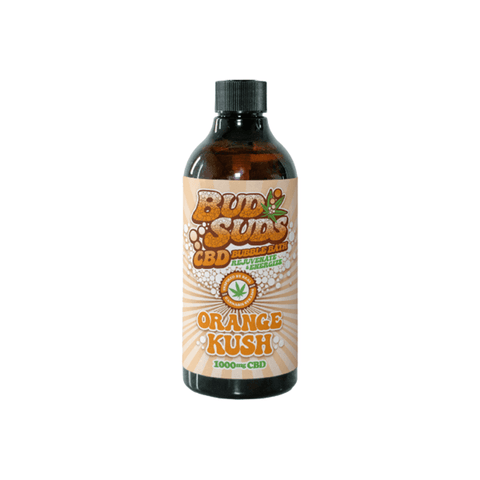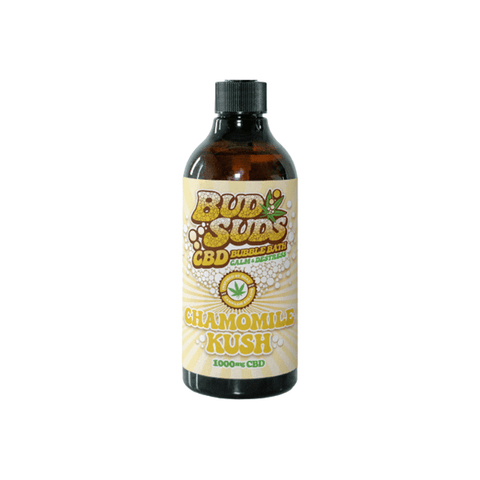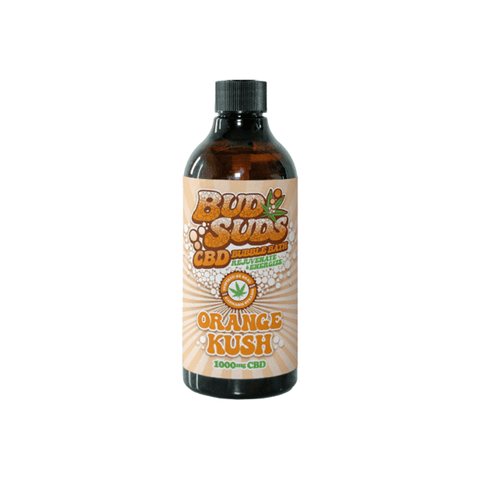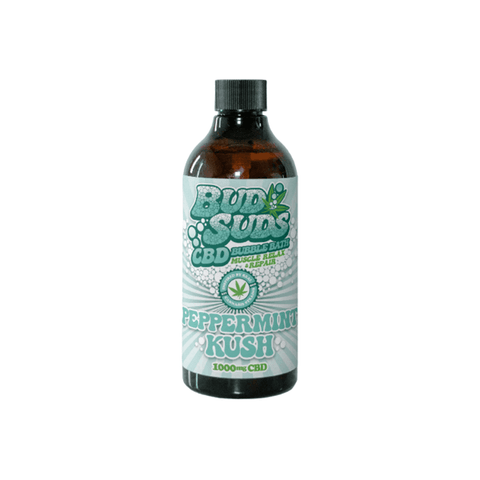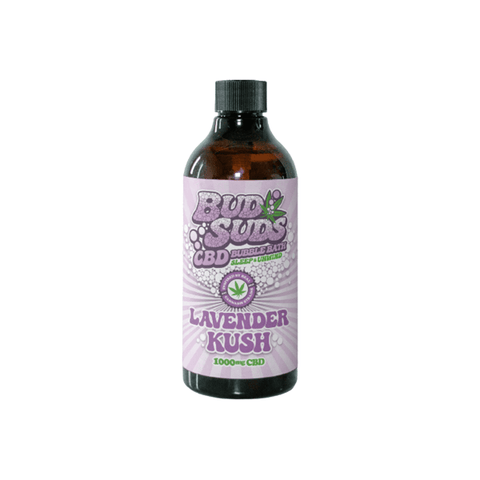 Bud Suds
Bud Suds 1000mg CBD Bubble Bath - 300ml
Bud Suds have their own unique blend of essential oils infused with a potent CBD extract. By combining these ancient methods, Bud Suds will improve your health and wellbeing and turn boring bath times into an invigorating experience which will soon become an integral part of your self-care routine. Each blend is inspired by real cannabis strains which have been used for millennia around the globe to tackle mental and physical ailments.
1000mg CBD
300ml Bottle
Cannabis Strain Flavours
Flavours:
OG Kush
OG Kush is Bud Suds' signature blend inspired by the Floridian OG Kush strain, famous for its calming and euphoric qualities. with a garden-fresh scent, this buds aroma is earthy, piney, and woodsy all at once and can conjure a fantasy of escape to your very own secret garden. Experience proper relaxation while your troubles float away.

Lavender Kush
Lavender Kush is Bud Suds' sleep blend inspired by the original Lavender Kush Indica strain, hailing from the world-famous capital of cannabis, Amsterdam. Lavender Kush has a fresh, floral, sweet but spicy aroma and is renowned for its calming qualities, which are known to aid sleep. Lavender Kush is the perfect way to unwind for bedtime after a hard day of being you.

Peppermint Kush
Peppermint Kush is Bud Suds' muscle relax and repair blend, inspired by its namesake which is commonly used for pain and muscle relaxation. Sporting a heavy minty-menthol aroma with hints of rosemary and woody overtones that give it a fresh, earthy scent. It will leave your mind focused, and your body relaxed.

Orange Kush
Bud Suds' Orange Kush takes its inspiration from its namesake, used to lift the mood, and invigorate the body by means of deep, physical relaxation. This blend will bring a bit of sunshine to your life as it seeps deep into your pores, healing your mind, body and soul from the inside out.

Chamomile Kush
Bud Suds' Chamomile Kush is inspired by the super spicy bergamot hybrid strain, best known for its peppery flavour with a touch of sour citrus, similar to its namesake spice. The effects build-up slowly and induce feelings of pure happiness and relaxation, leaving you feeling calm from head to toe.
Ingredients: Essential Oils, CBD Extract

THC Content <0.2%