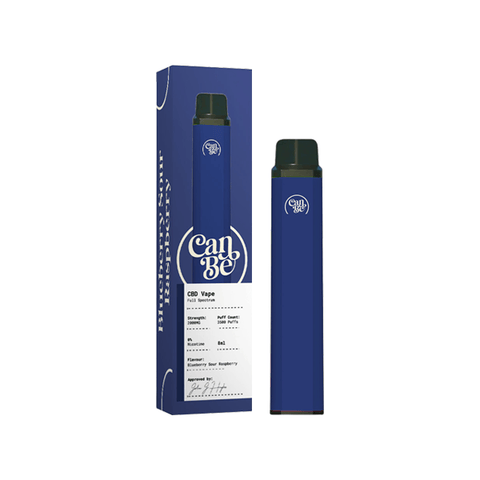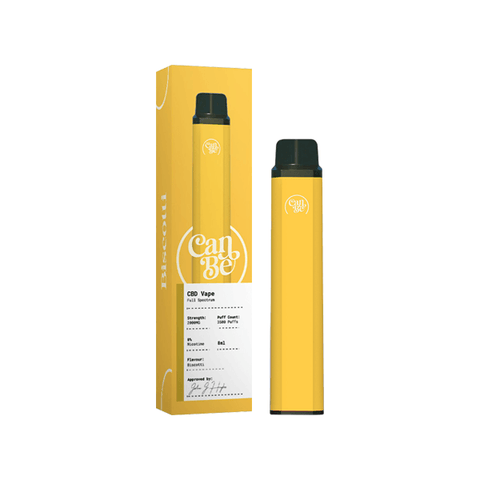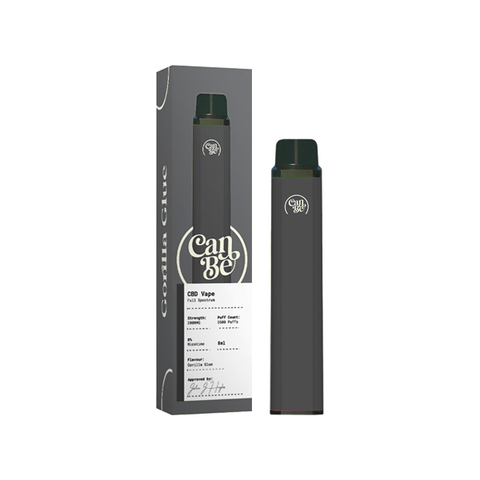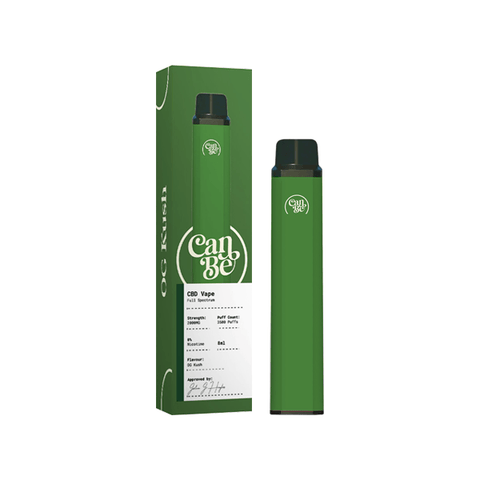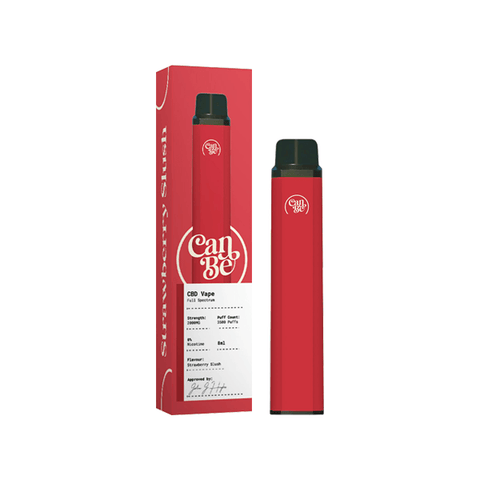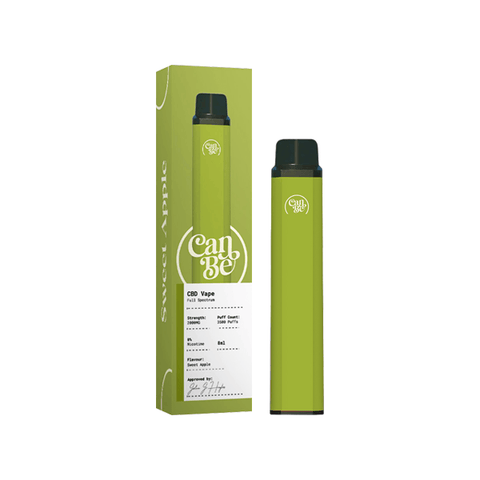 CanBe
CanBe 2000mg CBD Disposable Vape Device 3500 Puffs
Introducing CanBe CBD's latest game-changer - "Mega Vape" - an extraordinary 8.5ml disposable vape device packed with 2000mg of pure CBD. This device offers a hassle-free and convenient solution for those seeking the ultimate CBD vaping experience.

Experience the blissful sensations of CBD with just a few puffs from this ingeniously crafted device. With 6 tantalising flavours to choose from, each device provides up to 3500 delectable puffs, each delivering an invigorating 0.57mg of CBD.

Fuelled by a powerful 1500mAh battery, you can indulge in a seamless, all-day vaping experience that perfectly complements the flavour of your choice. Say goodbye to refilling or recharging - once you've exhausted your device, simply dispose of it with ease. Embrace the ultimate convenience and elevated CBD experience with CanBe CBD's "Mega Vape".
Made In The UK
2000mg CBD Isolate
E-liquid Capacity: 8.5ml
Puffs: Up To 3500 Puffs
1 Puff Equals 0.57mg CBD
Battery: 1500mAh (Built-In)
Draw Activated
Nicotine Free
Sleek, Compact & Convenient
Non-Refillable/Non-Rechargeable
TPD Compliant
Box Contains:

1 x CanBe CBD 2000mg Disposable Vape Device
Flavours:

Warning: This CanBe CBD Disposable Device is not intended to treat any medical conditions. Please consult with your health-care provider before taking if you are pregnant, nursing or have any medical concerns. Do not take if allergic to hemp, CBD or related products.

Usage: Open & Enjoy! Take a draw of this vape and hold in for as long as possible for best result. Try not to exceed 100-150 puffs or 70mg daily.

THC content<0.2%