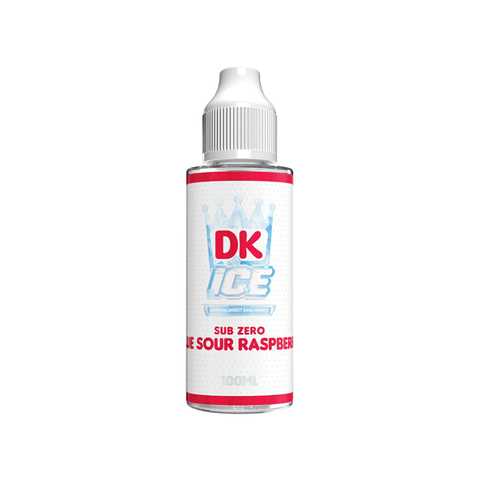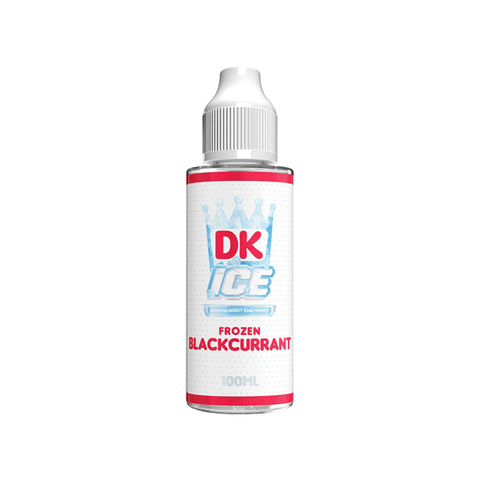 Donut King
DK Ice 100ml Shortfill 0mg (70VG/30PG)
Having quickly establishing themselves as one of the biggest E-Liquid brands in the UK, Donut King is a range dedicated to creating and emulating the warm sweet taste of a freshly baked donut. Pushing boundaries with a series of sensationally outlandish flavours that you are sure to love, Donut King will definitely make for a new popular vaping favourite. Each of these DK Ice flavours bring a respective icy twist that with each puff, you'll relish the strong flavours and 
the cooling effect mixed with them.
With this range of e-liquids being at a higher VG ratio, all of the 100ml DK Ice Shortfills will work best with Sub-Ohm vaping kits and devices to receive the best vaping experiences full of great flavours, strong vapours with little to no throat hits as you vape. Ex-smokers will be satisfied with each 120ml shortfill bottle of the DK Ice range having enough room for 2 nicotine shots in the shortfill bottle that emulates the feeling when smoking tobacco cigarettes.
- Made In The UK
- 0mg Nicotine Strength
- 100ml E-Liquid Content in a 120ml Shortfill Bottle
- Space for 2 x 10ml Nicotine Shots
- 70VG/30PG
- Ideal for Sub-Ohm Devices & Kits
- Childproof Cap & Tamper Evident Seal
- Recyclable Bottle
- TPD Compliant
Flavours:
Arctic Apple & Pear
Icy variants of apple and pear that somehow acclimated to the harsh Arctic tundras, enchanting them with an unbelievable level of coldness that is unparalleled!
Frozen Blackcurrant
The juicy classic meets the frozen treatment with this wonderful rendition of the hall of famer, blackcurrant! Every inhale is a smooth fruity journey accompanied with the satisfying and cooling sensation that'll make you shiver in appreciation!
Glacial Grape
The ultimate testament to the freezing ambient temperatures of the pole's towering glaciers with an infused touch of the freshly picked off the vine speciality!
Mango Frost
A tropical stow-away on a ship bound to the Antarctica, this mango blend from DK Ice boasts both fruity and frosty goodness that gives a good chilly kick in every puff!
Strawberry & Watermelon On Ice
A powerful duo of strawberry and watermelon shocked with plenty of ice for an experience you'll never forget!
Sub Zero Blue Sour Raspberry
Submerged in the sub-zero temps of the Arctic ocean, this blue sour raspberry flavour is a definite must-have for those gifted with "frozen lungs"!