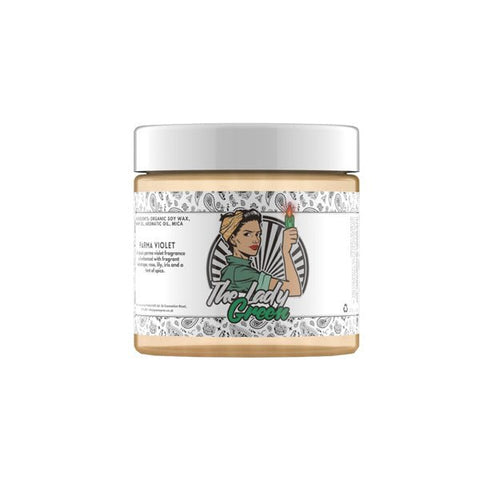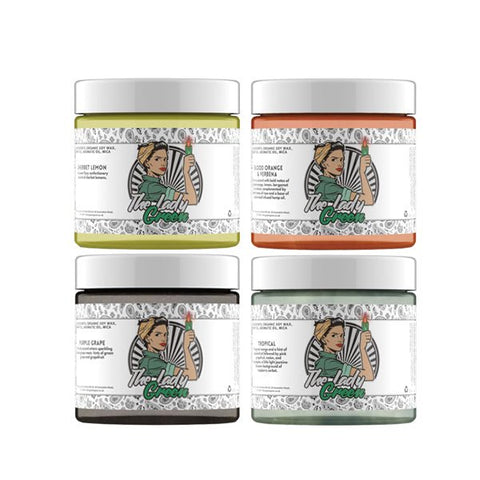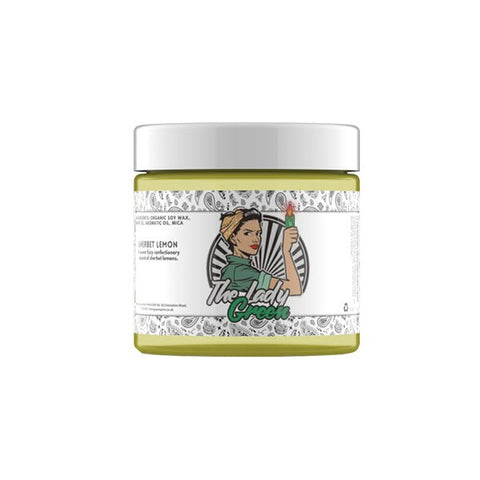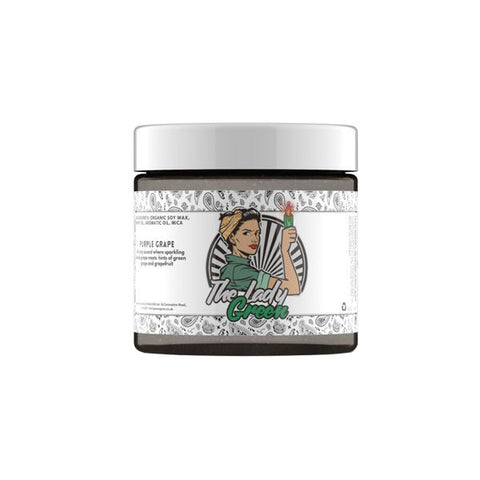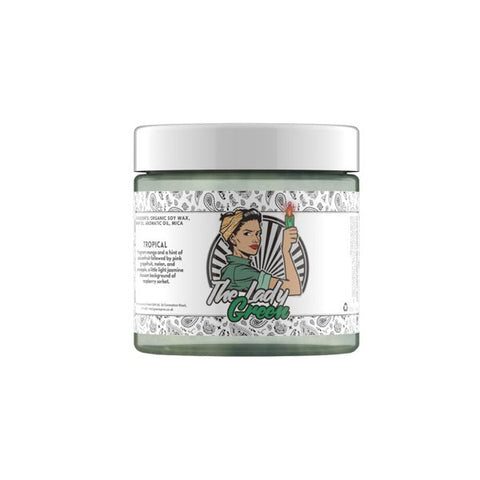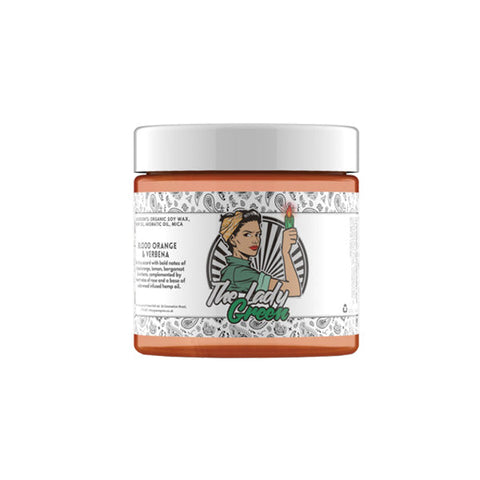 Lady Green
Lady Green Hemp Infused Candle
To prevent fire or serious injury, Never leave burning candles unattended. Keep out of reach from children, pets and flammable materials. Burn no longer than 4 hours at a time. Container will be hot when candle is lit. Allow to cool before re-lighting.
Flavours:
Blood Orange & Verbena
A citrus accord with bold notes of blood orange, lemon, bergamot & verbena, complemented by heart notes of rose and a base of cedarwood infused hemp oil.
Parma Violet
A classic Parma Violet fragrance oil enhanced with with rose, lily iris with a hint of spice.
Sherbet Lemon
A sweet fizzy confectionery accord of sherbet lemons.
Tropical
Fragrant mango and a hint of passionfruit followed by pink grapefruit, melon and pineapple, a little light jasmine blossom background of raspberry sorbet.
Purple Grape
A fruity accord where sparkling black grape meets hints of green grape and grapefruit.
Ingredients: 
Organic Soy Wax, Hemp Oil, Aromatic Oil, Mica.
THC content<0.2%