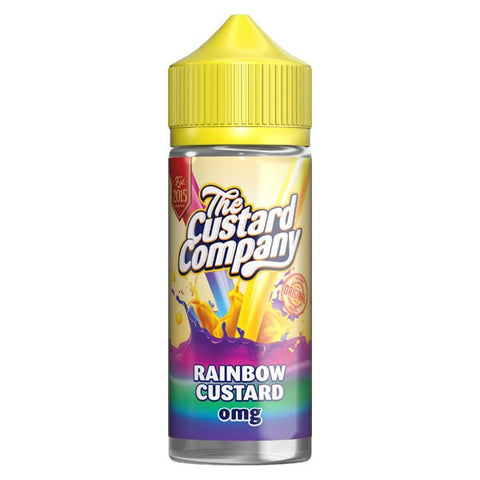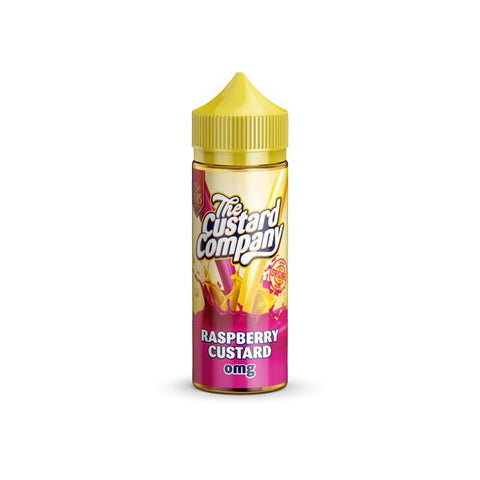 The Custard Company
The Custard Company 100ml Shortfill 0mg (70VG/30PG)
In a galaxy far, far away...Alright, it was the West Midlands, when the whole vape universe began to form, and The Custard Company started their journey by running a vape shop. They sold devices and whole range of e-liquids. They learned what customers love by talking to thousands of people face to face, and realised they wanted to offer them something extraordinary.
- Made in the UK
- 0mg Nicotine Strength
- 100ml E-liquid Content in a 120ml Shortfill Bottle
- Space for 2 x 18mg Nicotine shots for 3mg
- 70VG/30PG
- Childproof and Tamper evident cap
- Suitable for Sub Ohm Vaping
- Recyclable Bottle
- TPD compliant
Flavours:
Strawberry Custard
Strawberry Custard is the juice all avid dessert vapers truly crave! A deep, rich, creamy custard infused with sweet and ripe strawberries. A Strawberry dessert e-liquid to really wet the appetite!
Blueberry Custard
Blueberries and more blueberries mashed into a pool of creamy rich Vanilla Custard striking the exact balance that you are looking for. This e-liquid is packed full of flavor and is perfect for anyone looking for that sweet Blueberry and Custard combination.
Raspberries Custard
Calling all Custard lovers! Imagine a big bowl of our famous creamy Custard topped with an overflowing pile of fresh juicy Raspberries! The perfect blend of sweet Raspberries and creamy Custard will satisfy all tastebuds!
Vanilla Custard
Introducing the Vanilla Custard you know and love, with a brand new look! A smooth velvety rich Custard with a splash of Vanilla to give you a satisfying all day vape. Our in-depth steeping process provides the best Vanilla flavour around!
The tastiest Custards you'll ever vape!