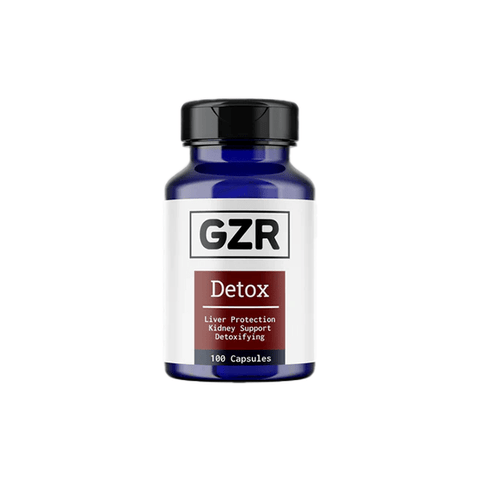 GZR
GZR 750mg Detox 100 Capsules
Searching for something that's top quality AND top-notch fun? GZR (Geezer) has you covered with their Detox capsules and more from their range of nootropic-infused goodies! Lose the morning-after blues with GZR Detox capsules! Keep your liver's recovery on track with this unique blend of 750mg capsules, designed to detox your system so you can get back out there and have more fun. Just pop 'em and forget 'em— your liver will thank you!
750mg nootropic combination
100 caps per bottle
Dosage: 3-4 capsules capsules per day. Do not exceed the recommended daily dose.
Ingredients: Per 3 Capsules, Chaga Mushroom Extract - 700mg, Curcumin - 500mg
, Ashwagandha Extract - 300mg, Alpha Lipoic Acid - 250mg, Phycocyanin - 250mg
,Trans Resveratrol - 250mg, Piperine - 10mg, Vitamin B6 - 5mg, Vitamin B12 - 5mg
, Vitamin B9 - 900mcg