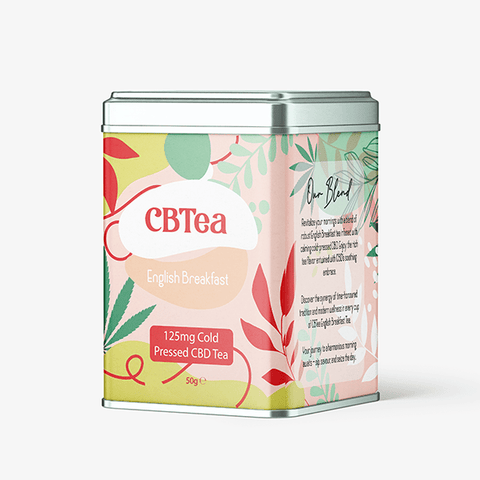 CBTea
CBTea 125mg Cold Pressed Full Spectrum CBD English Breakfast 50g
Elevate your mornings with a harmonious blend of robust English Breakfast tea leaves, expertly infused with the soothing power of cold-pressed CBD. Invigorate your senses as the rich, full-bodied flavour of traditional tea entwines seamlessly with the calming embrace of CBD.

Discover the synergy of time-honoured tradition and modern wellness in every cup of CBTea English Breakfast Tea.
Your journey to a harmonious morning awaits – sip, savour, and seize the day.
Natural ingredients
Naturally caffeinated
10mg per serving / 2 grams of tea
Cold Pressed Full Spectrum CBD
Loose Leaf Tea

Ingredients: Luxury Black Tea, Maltodextrin, Cold Pressed Cannabidiol Extract

THC Content<0.02