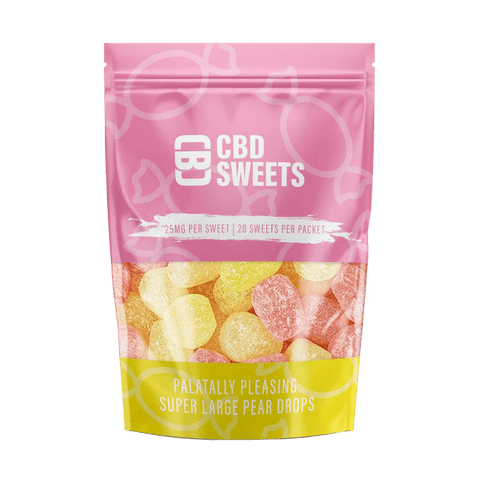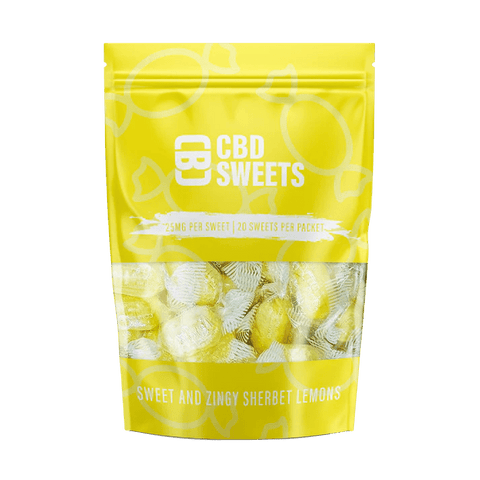 CBD Asylum
CBD Asylum Boiled Sweets
20 sweets per pack

25mg CBD per sweet

Great for home, office or car

Just enjoy one when you feel the need - great for chill time

The first proper CBD sweets - no more need for generic flavoured gummies!
Pear Drops

We made these pear drops just like the ones that you'd save up for and grab a quarter of from your local shop - super sweet, super peary and super massive! 
These pear drops are a real delicious mouthful and will transport you right back to building dens and playing armies or playing with dolls in the local farmers field in the summer hols. The good ol' days before we became phone drones. 
My mouth literally waters trying to think of the flavours and aromas that these beauties exude so I'll stop. Just buy some, try them and be seriously impressed...
Sherbet Lemons

They're sweet, they're sour, they're fizzy and they're, erm, wizzy? 
Ok here's the lowdown. It's a well known fact that sherbet lemons are quite possibly the most tantalisingly tasty treat on this planet. How do you make it better? Just like you make anything better - add some CBD of course!!!  
See here's the thing with sherbet lemons. You pop them in your mouth and they're nice, you give them a bit of a suck and as the sherbet comes through a little bit it makes you wonder how they can get any better then the inevitable happens - you crunch down on that bad boy!!! All of a sudden a taste grenade explodes in your mouth and the back of your tongue clenches up before a tsunami of saliva engulfs your palate and just leaves you wanting more and more! 
These sherbet lemons are combined with the sun-drenched goodness right from California to give you the single most satisfying CBD product that mankind has to offer.
Sherbet Strawberries (Sugar Free)
It's a fact, strawberries are better than lemons! So why wouldn't we introduce a sherbet strawberry to our range? Well, we have! 25mg CBD, sugar free, and most of all absolutely deeeeeelllicious! 
Sweet, tangy, fizzy and, erm, bangy? No, it doesn't make sense but what does is these stunners! Go on, treat yourself…
White Stripe Mints (Sugar Free)
No, a seven nation army couldn't hold me back from grabbing a pack of these. 
I'm actually a little bit lost for words with these, they're like a herbal mint humbug but have fast become my office-time weapon of choice!
Refreshingly cleansing and uplifting herbal notes hit a nice minty background will leave you sweetly satisfied with world-beating fresh breath. 
No sugar at all, 25mg CBD, get refreshed!
Ingredients
Sugar, Glucose, Citric Acid, Flavouring, Cannabidiol, Colours: E102, E129.