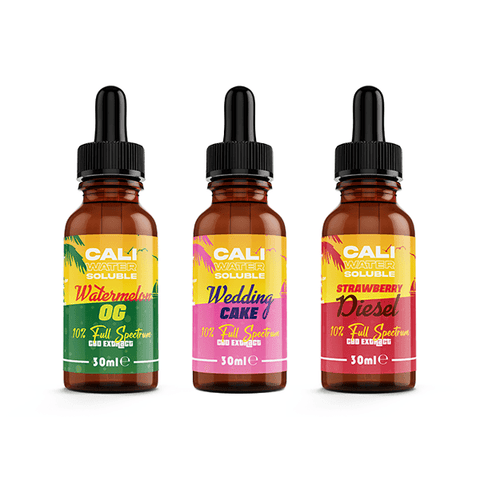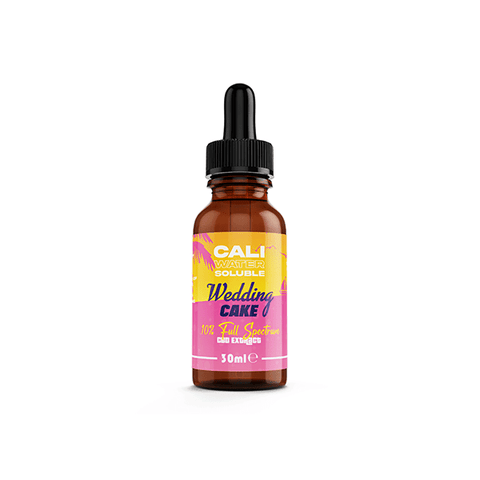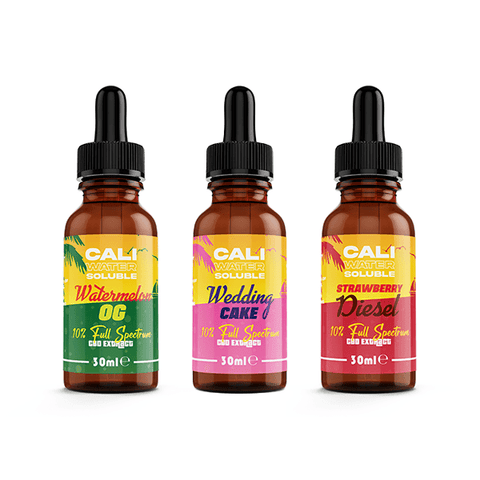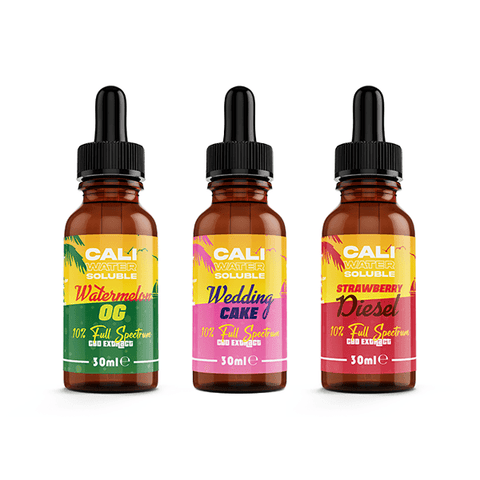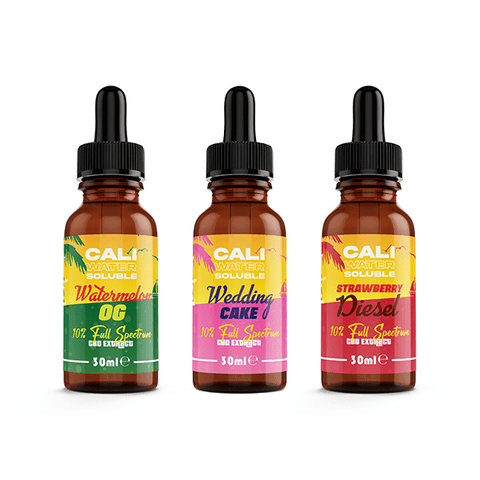 The Cali CBD Co
CALI 10% Water Soluble Full Spectrum CBD Extract - Original 30ml
Unlock the full potential of CBD with CALI 10% Water Soluble Full Spectrum CBD Extract This premium product offers a range of health benefits in a convenient and effective form. Crafted from high-quality, full-spectrum hemp oil, this water-soluble CBD extract is quickly absorbed by the body for faster, more robust results. With its customizable dosage, you can easily control the amount you take and incorporate it into your favourite hot or cold beverages. Discover the amazing potential benefits of CBD for yourself – such as anxiety and inflammation relief, pain reduction, and improved overall well-being – with CALI 10% Water Soluble Full Spectrum CBD Extract!

Full Spectrum CBD
30ml Amber bottle


anti-inflammatory

increased bioavailability

easier absorption in the bloodstream
Flavours

Natural
Purple Punch
Strawberry Diesel
Watermelon O.G
Wedding Cake
Bluedream
Suggested Use: The FSA advises, as a precaution, that healthy adults should not take more than 70mg of CBD per day unless a doctor has agreed to a higher amount. Please note this product contains <0.01% THC.

Ingredients: Aqua, Sunflower Letchin, Full Spectrum Cannabidiol Extract.

THC content<0.2%