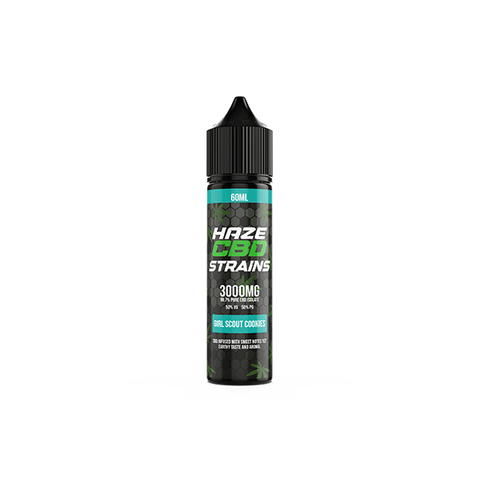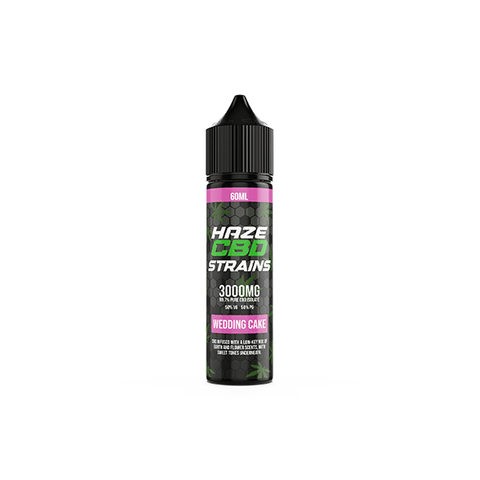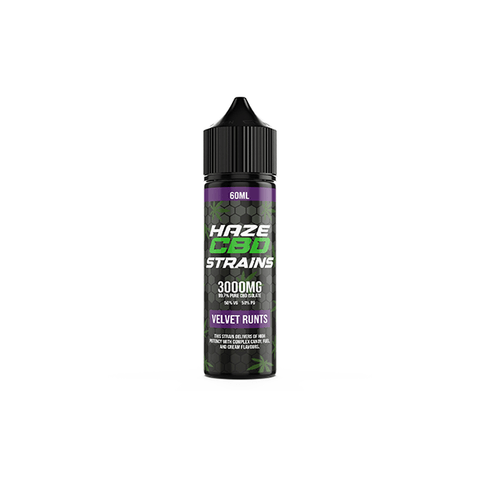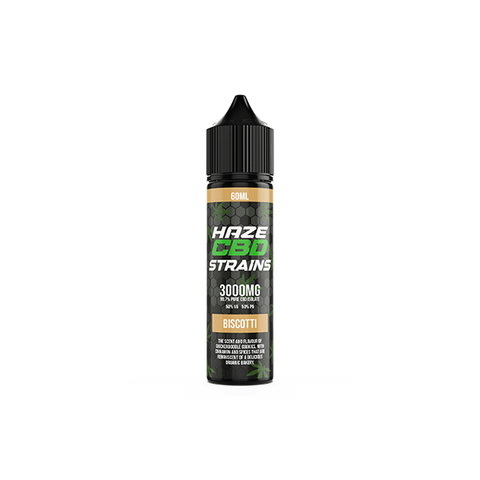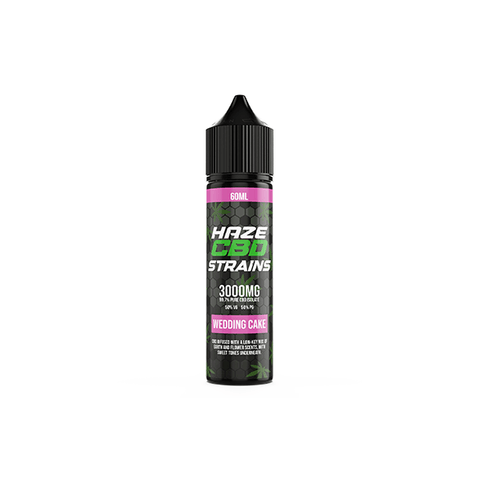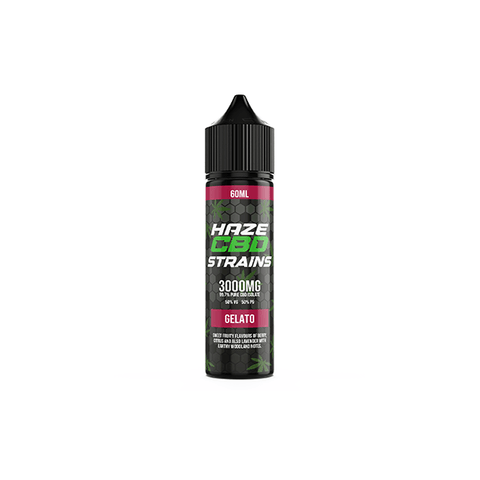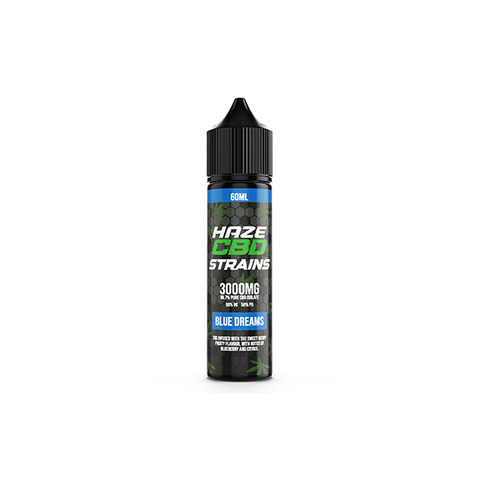 Haze CBD Strains
Haze CBD Strains 3000mg CBD E-Liquid 50ml Shortfill 0mg (50VG/50PG)
Enhance your CBD vaping experience with the exquisite flavors of HAZE CBD Vape Juice. Inspired by renowned cannabis strains, each 50ml bottle contains a THC-free, CBD-infused e-liquid, perfect for those seeking relaxation and indulgence. Crafted with precision, the flavor profiles are tailored to cater to your CBD needs. The carefully balanced blend consists of 50% PG (propylene glycol) and 50% VG (vegetable glycerine), ensuring a smooth and satisfying vape. Immerse yourself in a rich variety of tastes, meticulously handcrafted for your enjoyment and relaxation.
50ml e-liquid
50% PG/50% VG
3000mg CBD
0mg nicotine
THC free

Biscotti: Capturing the aroma and taste of snicker-doodle cookies with cinnamon and spices.

Wedding Cake: Offers a low-key mix of earth and flower scents with underlying sweetness.

Girl Scout Cookies: This flavour blends sweet and earthy notes.

Forbidden Fruits: Provides deep tropical flavors of pineapple, mangos, and passionfruit candy.

Gelato: Gelato combines fruity berry and citrus flavors with hints of lavender and woodland.

Acapulco Gold: This provides a rich caramel, dark coffee, and honey flavor.

Grand-Daddy Purple: Delivers a complex grape and berry aroma.

Velvet Runtz: Gives you a high potency with complex candy, fuel, and cream flavors.

Sour Diesel: Offers an earthy, herbal taste with a lemon aftertaste.

Blue Dreams: This combines sweet berry fruity notes with hints of blueberry and citrus.