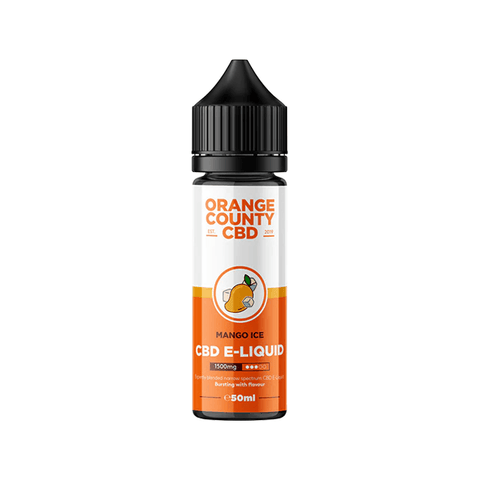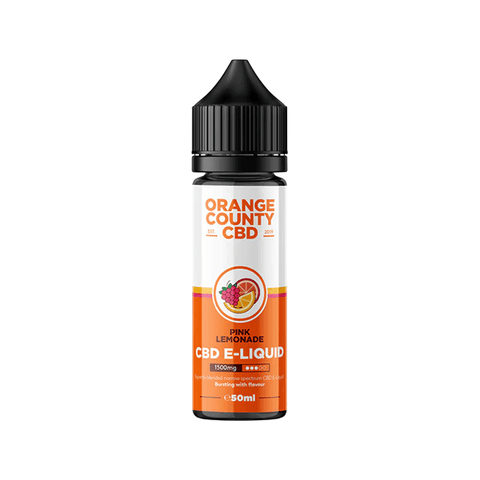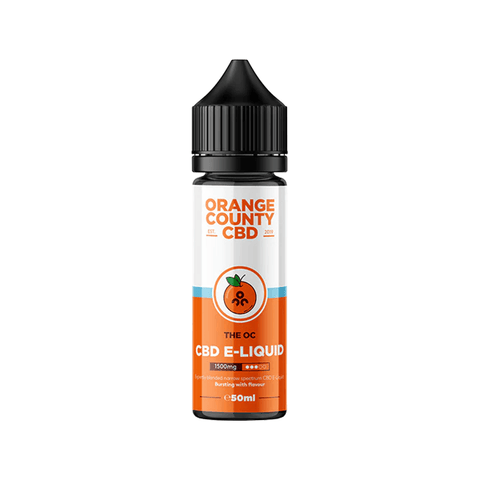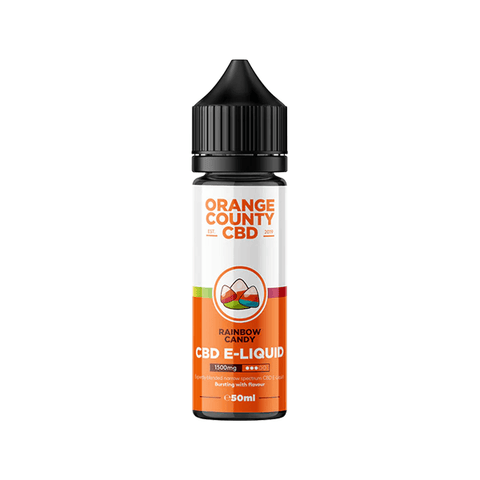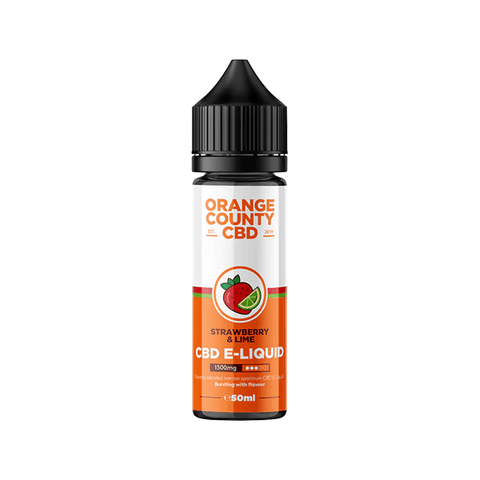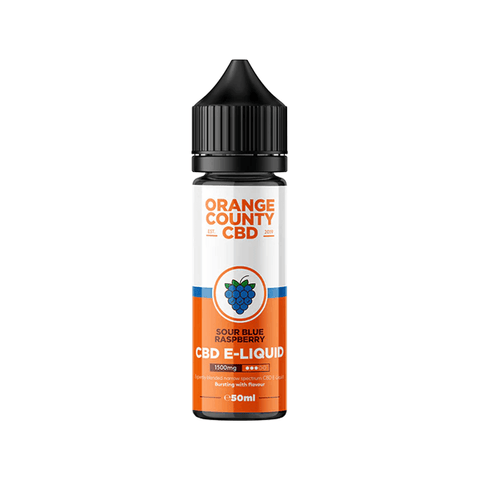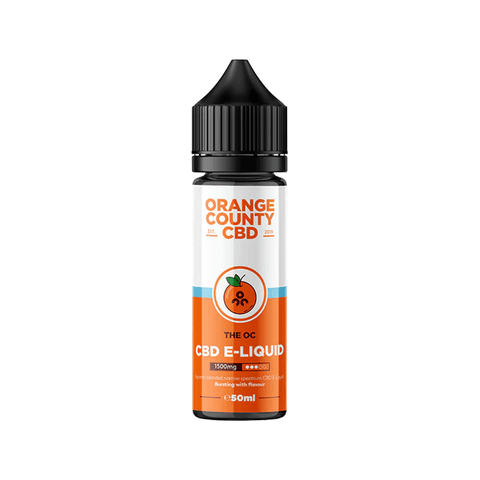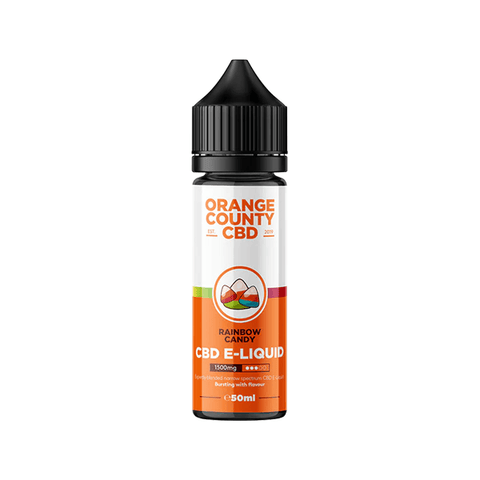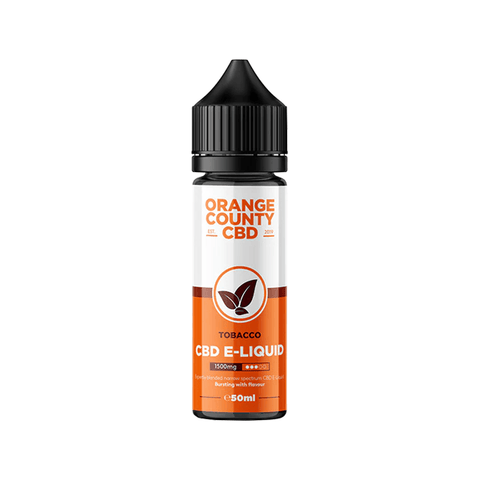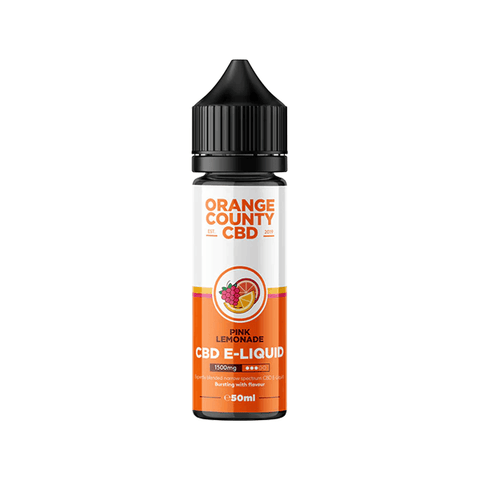 Orange County
Orange County CBD 1500mg Broad Spectrum CBD E-liquid 50ml (50VG/50PG)
Giving you a respectable dose of high quality 1500mg broad spectrum CBD inside a 50ml bottle, Orange County CBD's own uniquely blended range of flavoured Broad Spectrum CBD E-liquids perfectly pair both the benefits of such CBD and such succulent flavour profiles.
Made In The UK
1500mg Broad Spectrum CBD
50ml Bottle
50VG/50PG
THC Level Undetectable
Flavours:
Mango Ice
A delight blend of juicy mango and crushed ice.

The OC
Delivers strong notes of freshly squeezed oranges.

Energy Ice
Brings sweet flavour notes of a popular bullish energy drink with crushed ice.

Heisen
Offers delicious summer fruit and spearmint undertones.

Rainbow Candy
Tastes just like mixed fruit candy, with sweet and sour undertones.

Tobacco
Delivers light, earthy undertones.

Strawberry & Lime
Brings to life wild strawberry and citrus undertones.

Pink Lemonade
A taste filled blending of sparkling lemonade and juicy raspberry undertones.

Sour Blue Raspberry
Offering sweet and sour blue raspberry bursts of flavour.

Menthol
Delivers strong notes of revitalising menthol.
THC content<0.2%