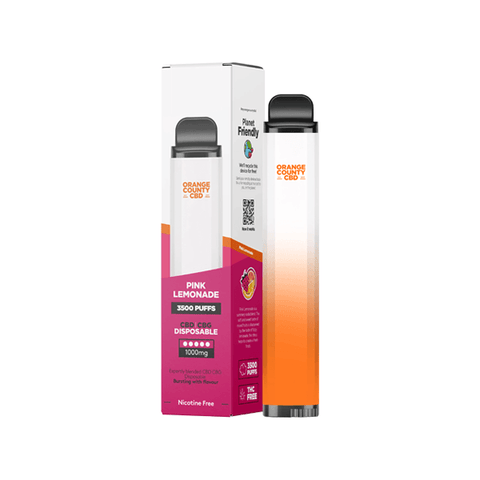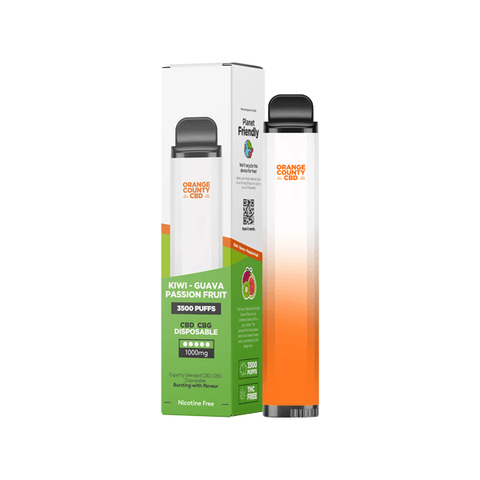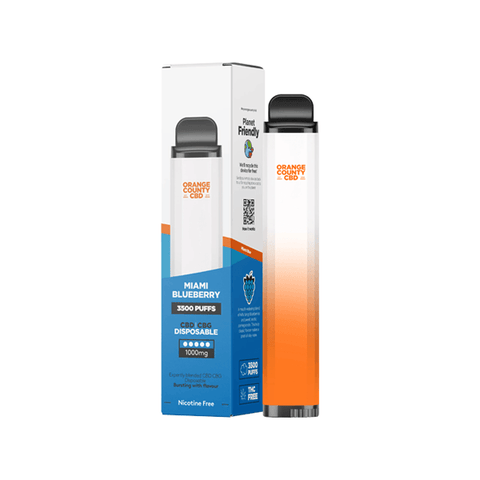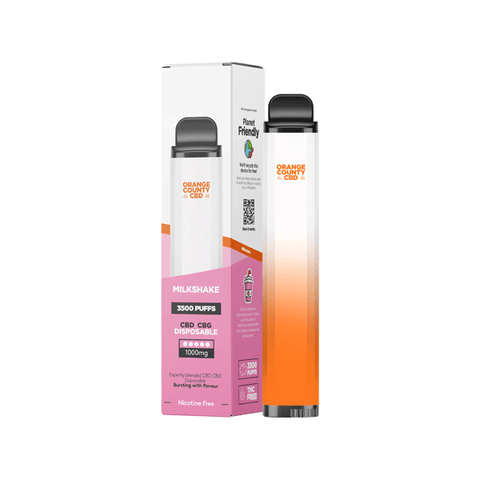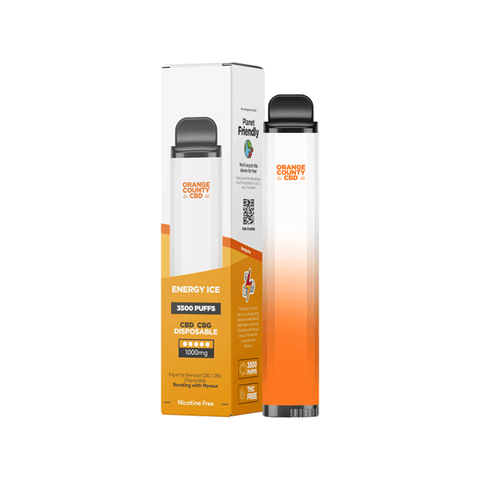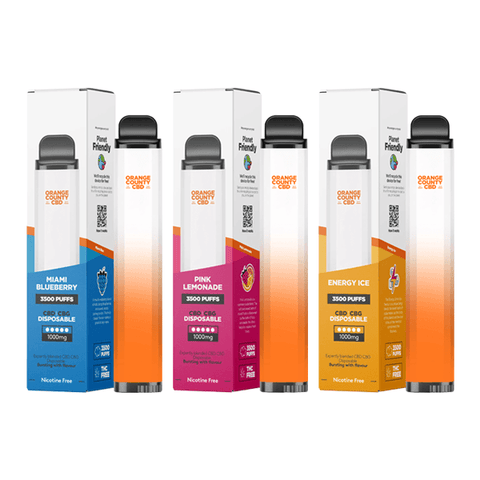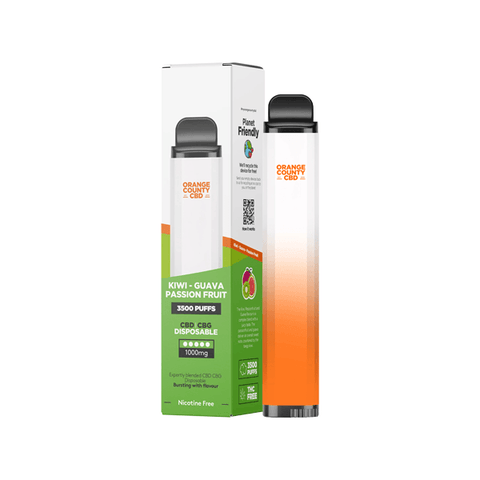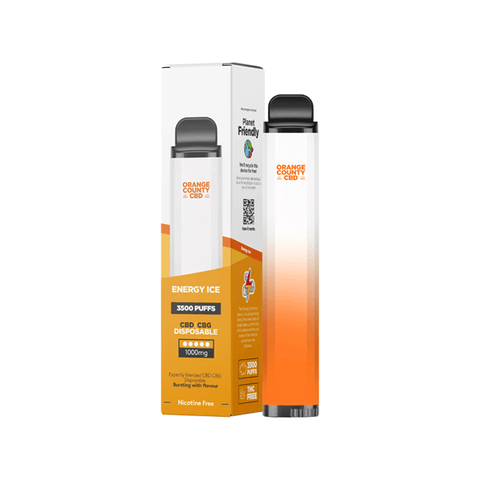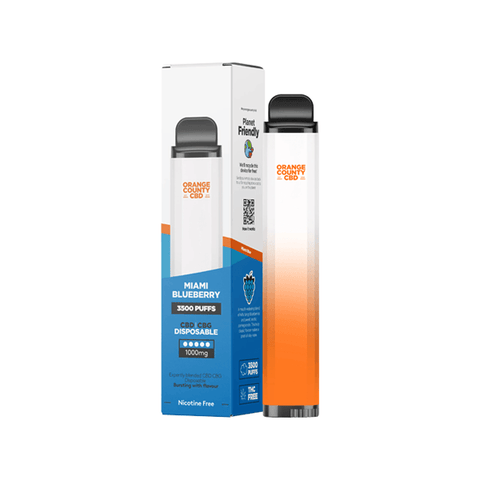 Orange County
Orange County CBD 1000mg CBD & CBG Disposable Vape Device 3500 Puffs
When CBG works together with CBD, the result is much more powerful than when they go it alone. This entourage effect comes into play with every puff, for the next level in chilling out. Orange County CBD's 1000mg CBD & CBG Disposable Vape Device offers a expert blend of both cannabidiols bursting with great flavour.

Orange County CBD have pre-filled each flavour of the CBD/CBG Disposable Vape with 10ml of their world-famous e-liquid, so you don't have to do anything. It's ready-to-vape the second you unwrap it - no refilling or recharging needed. Each flavour is filled with enough juice for up to around 3500 tropical vibe puffs.

1000mg Blend (600mg CBD + 400mg CBG)
E-liquid Capacity: 10.0ml
Puffs: Up To 3500 Puffs
Entourage Effect
THC Free
Nicotine Free
Draw Activated
Ready To Use
Convenient & Compact Design
Non-Refillable/Non-Rechargeable
TPD Compliant
Box Contains:

1 x Orange County CBD 1000mg CBD & CBG Disposable Vape Device
Flavours:
Pink Lemonade
Pink Lemonade is a refreshing concoction of tart fizzy lemonade flavour contrasting sharply with the delicate, sweet taste of mixed fruits.

Kiwi Guava Passion Fruit
The rich flavour of kiwi, passionfruit, and guava has a luscious taste to it. The overall sweetness of the guava and passionfruit is balanced by the tang of the kiwi.

Energy Ice
The Energy Drink Ice flavour is a distinctive tangy concoction, with the sweet taste of soda providing the blend's body and the chilly undertones of menthol balancing out the fizziness.

Milkshake
Fresh apples, strawberries, and bananas are mixed with beautifully sweet, creamy, and flavourful dairy to create the Milkshake!

Miami Blueberry
A delectable combination of luscious, tart blueberries and sweet, exotic pomegranate. This incredibly classic flavour is perfect for all-day vaping.
Ingredients: Propylene Glycol, Vegetable Glycerine, Flavourings: Natural and Artificial. Broad Spectrum Cannabidiol (CBD + CBG) 1000mg (10%).

THC content<0.2%