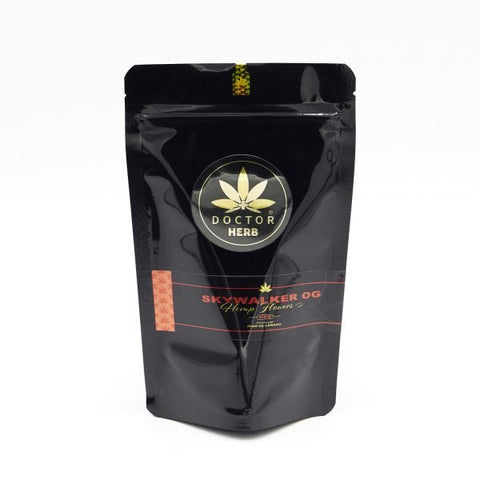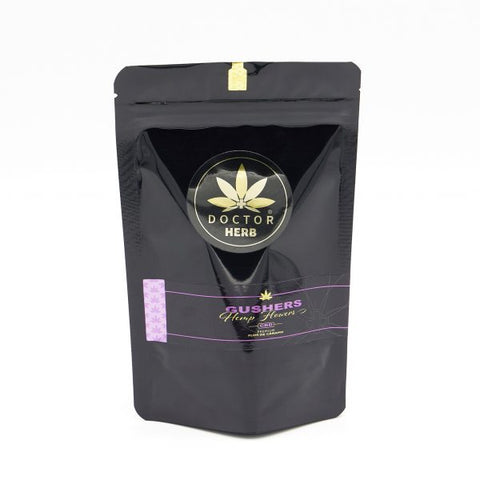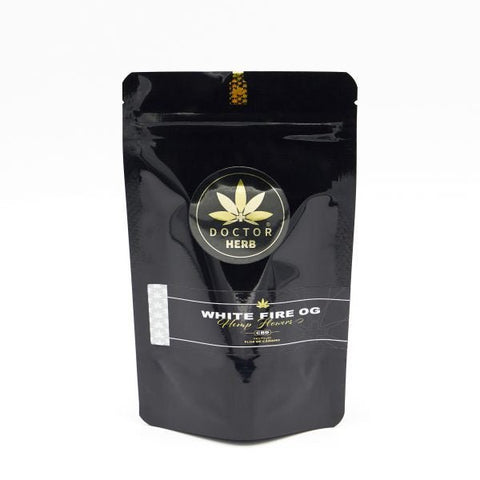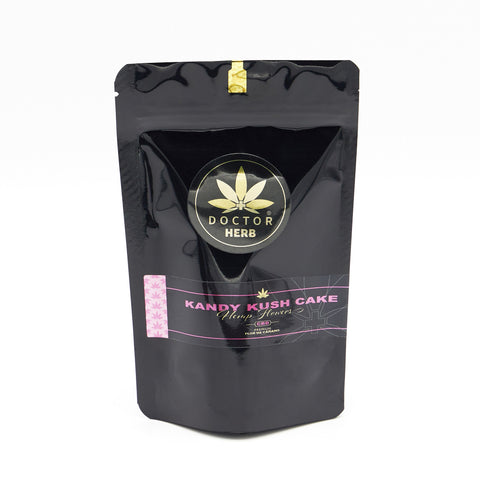 THWC Ltd
Dr Herb CBD Tea Flower - 3.5g - Various Flavours
Legal Hemp Tea Flower
Working closely with Swiss Labs and testing facilities, Doctor Herb is proud to present our premium range of the highest quality CBD Tea Flower on the market.
Everything has been grown organically under government license and thoroughly tested to be under 0.2% THC (non-psychoactive), which falls under the European Union product requirements.
Our hemp tea flowers are named after popular cannabis strains with similar terpene profiles. All of our CBD hemp flowers are harvested by hand and dry-cured naturally before they are processed, trimmed and sorted.
These products are to be brewed in hot water and consumed as a hot tea beverage. We advise against the burning of any herb due to the health risks of consuming carcinogens.
To brew your own hemp tea, follow these steps:
Put your hemp tea bag or a teaspoon of ground down hemp tea into a cup.
Pour boiling hot water into the mug and leave it to steep for 2-5 minutes.
(The heat activates the CBD molecules in the hemp tea flower)
Remove the tea bag or strain the tea if you are using loose ground down hemp tea.
You can add honey or any other sweeteners to flavour the tea.
Flavours
Skywalker OG
CBD content: > 22%
THC content: < 0.2%
Genetics: Sativa dominant
Appearance: semi-solid white nuggets
Taste: sweet, haze
Smell: earthy, candy
Effects: focussed, uplifted
White Fire OG
CBD content: > 22%
THC content: < 0.2%
Genetics: Indica dominant Hybrid
Appearance: dense white buds
Taste: tropical, strawberry
Smell: musky, fruity
Effects: euphoric, focussed
Forbidden Fruit
CBD content: > 23%
THC content: < 0.2%
Genetics: Indica dominant hybrid
Appearance: solid light green nuggets
Taste: orange, diesel
Smell: citrus, tangerine
Effects: focussed, relaxed
Wedding Cake
CBD content: > 20%
THC content: < 0.2%
Genetics: Indica dominant Hybrid
Appearance: Solid white boulders
Taste: cake
Smell: musky
Effects: uplifted, relaxed
Gushers 
CBD content: >18%
THC content: < 0.2%
Genetics: Indica dominant
Appearance: semi-dense dark buds
Taste: sweet, bubblegum
Smell: tropical, berry
Effects: relaxed, stress relief
Godzilla Glue
CBD content: > 18%
THC content: < 0.2%
Genetics: Indica dominant Hybrid
Appearance: semi dense green buds
Taste: earthy
Smell: gassy
Effects: relaxed
Zurple Punch
CBD content: > 19%
THC content: < 0.2%
Genetics: Indica dominant hybrid
Appearance: semi-solid purple buds
Taste: sweet, berries
Smell: tropical, fruity
Effects: relaxed, stress relief
Kandy Kush Cake
CBD content: > 19%
THC content: < 0.2%
Genetics: Sativa-dominant hybrid
Appearance: semi-dense light green nuggets
Taste: banana, candy
Smell: candy, cake
Effects: relaxed, uplifted
Gelatti
CBD content: > 21%
THC content: < 0.2%
Genetics: Indica dominant hybrid
Appearance: solid round purple nuggets
Taste: ice cream, berries
Smell: sweet, gassy
Effects: relaxed, stress relief