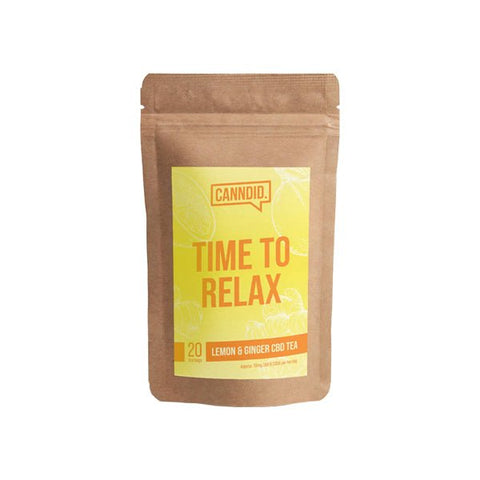 Canndid
Canndid 200mg CBD Lemon & Ginger Tea Bags - 20 Bags
Novel Food application number: RP427
Kick start your day with an invigorating and lively brew with the Candid Lemon & Ginger tea. Awaken the senses with this aromatic and tasty tea, whilst getting in your daily dose of CBD.
Expert blenders at Canndid have combined two undoubtedly powerful flavours to create a refreshing tea that is sure to liven up your morning.
- 20 tea bags per pack
- Approx 10mg CBD & CBDA per tea bag
- Less than 0.2% THC
Directions of Use:
 Allow to steep for 5-10 minutes in a cup with freshly boiled water. Allowing the tea bag to steep for longer will produce a stronger taste. Store in a cool, dry location.
Not to be used during pregnancy or lactation. If you have a medical condition or take pharmaceutical drugs, please consult your physician before use. Keep out of reach from children.
Ingredients:
 Ginger, Liquorice, Peppermint, Lemon Granulate, Green Mate, Natural Flavour Cassia, Chocolate Shells, Black Pepper, Hemp.
THC content<0.2%